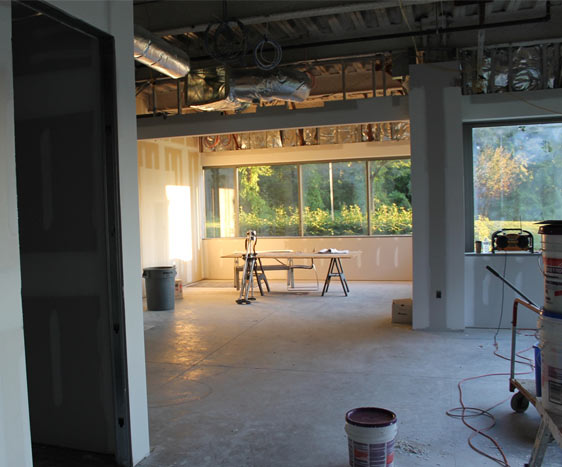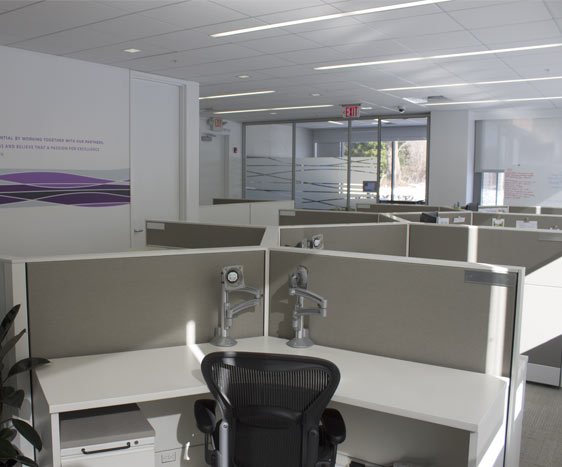 Our featured project is a class "A" office fit out that we performed for Argo Surety. This featured project office fit out was located at the Genesis Biotechnology Campus in Hamilton, Mercer County New Jersey. The architect for this project was TPG Architecture out of New York, New York.
With our client's US corporate offices being located in San Antonio Texas and our project architect in NYC we held weekly conference calls and issued progress reports with photographs to update them both on the status of the project. We worked diligently to identify potential issues in the preconstruction phase and we pushed our crews to maximize its output to achieve a compressed schedule while maintaining a high attention to detail. By doing this we finished ahead of schedule, under the budget and limited the amount of field visits normally required by both the client and architect.
From the Client
As the (TPG Architecture) project manager for the build out of the ARGO Group offices in Hamilton, NJ, I had the best possible experience teaming up with Sherute. Their sense of professionalism, precision and involvement were significant throughout the project. The space was nicely delivered as scheduled. We were very satisfied using them as GC and I look forward for new collaborations.
We take pride in what we do, we worry about the details so you don't have to. From start to finish, we get it done!